The Commonwealth Heads of Government Meeting (CHOGM) week kicked off yesterday (June 20) with the opening of the Commonwealth Women's Forum (CWF) in the presence of The Rt Hon Patricia Scotland QC, Commonwealth Secretary-General, H.E. Jeannette Kagame, First Lady of Rwanda, and over 600 participants.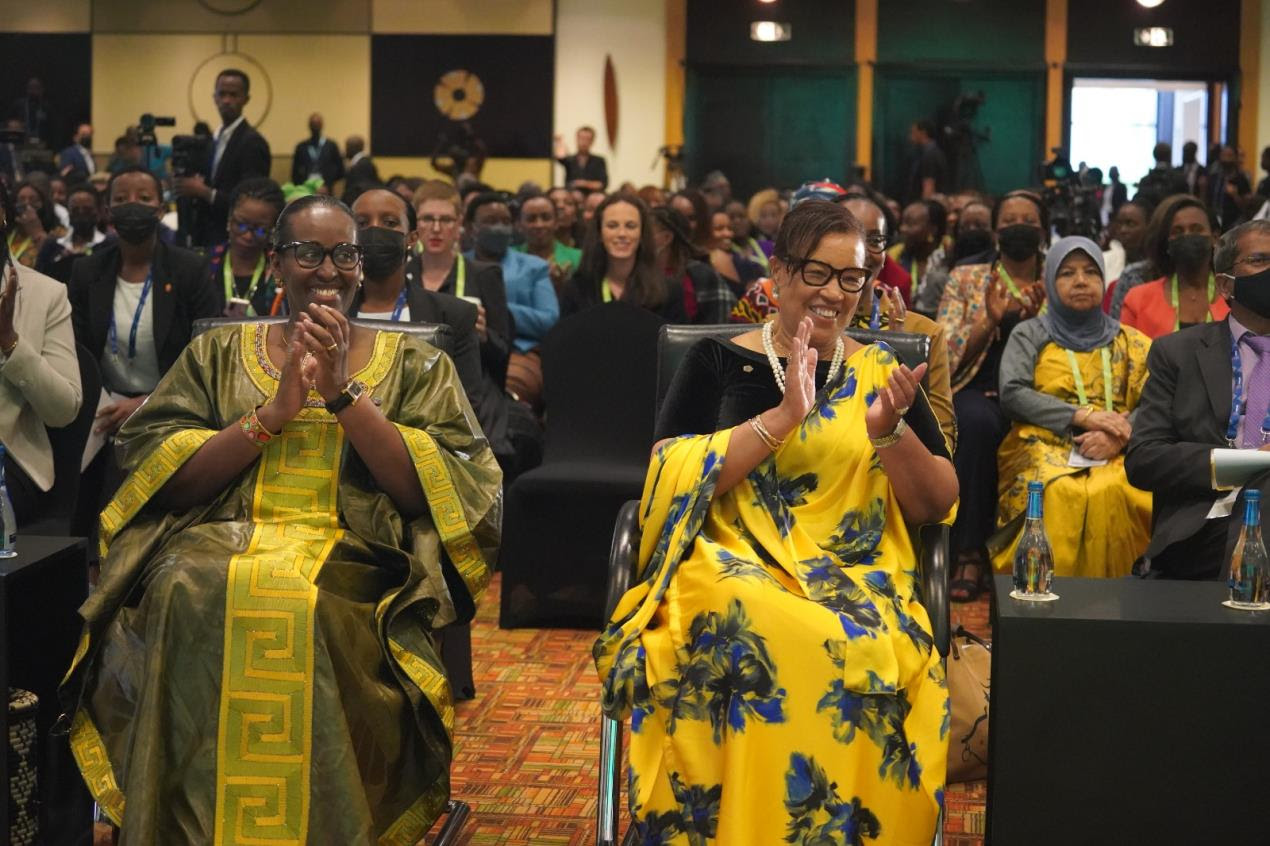 Held under the theme 'Delivering a Common Future: Transforming for Gender Equality', the first day of the forum addressed women in leadership, women's economic empowerment and engaging men and boys, as well as different generations, in ending violence against women and girls. Also at CWF, the Economic Cost of Violence Against Women and Girls Guidelines, which utilises a new framework to determine the cost of violence for various sectors in the economy and state, was launched.
Meanwhile, building on the momentum of the previous day, the second day of the Commonwealth Youth Forum (CYF) saw more than 350 young people work on a Youth Declaration that will be handed to Commonwealth Governments for consideration at their summit later this week. Today's meeting also saw the launch of the A4HPV – a Taskforce under the Commonwealth Youth Health Network focused on advocating for action towards cervical cancer elimination. Read CYF Day 2 highlights here.
WATCH RECORDINGS FROM DAY ONE
Commonwealth Women's Forum
Commonwealth Youth Forum
READ PRESS RELEASES FROM DAY ONE
PHOTOS